MoU Signing Ceremony between Electric Fuji and Hanoi University of Science and Technology: Investing in the young generation for sustainability
On 5th December 2017, the SIGNING CEREMONY OF MOU AND SPONSORED EQUIMENTS between Hanoi University of Science and Technology (HUST) and FUJI ELECTRIC - Japan was held in Hanoi. Attending the signing ceremony were Mr. Satoru Fukami - from CSR Promotion Department, Fuji Electric ; Mr. Keith Ogawa – General Director of Fuji Electric Vietnam Co., Ltd.; Assoc. Prof. Huynh Quyet Thang - Vice Rector of Hanoi University of Science and Technology, together with representatives of Institute of Electricity, other departments' members, and many students of HUST.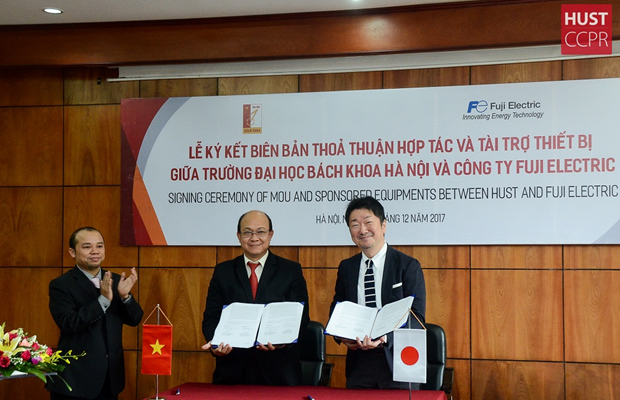 Figure 1. Assoc. Prof. Huynh Quyet Thang and Mr. Keith Ogawa signed the MOU
Fuji Electric sponsored the Faculty of Electrical Engineering of HUST four (04) sets of experiments using the latest technology of the company in the automation field. The sets of test equipment include the Electrical Drive and Control, Logic Control and PLC, Power Electronics. The total amount of sponsorship is about USD 80,000.
These devices will be directly exploited by the Faculty of Electrical Engineering, especially the Subject of Industrial Automation. They are used as the research & practice equipment for lecturers and students to conduct their experiments in subjects of the electrical drive and control, logic control and PLC, and power electronics.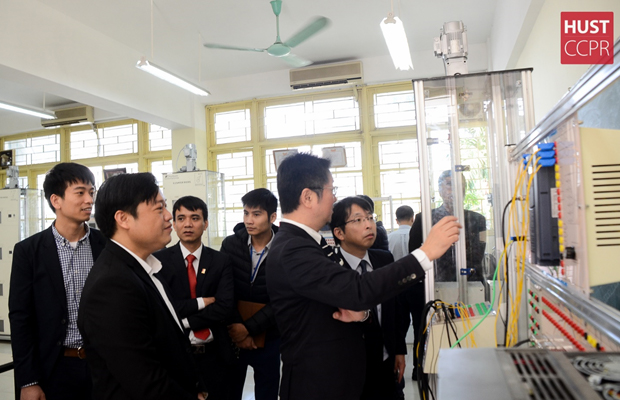 Figure 2. Lab's equipment introduces
MOU between HUST and Fuji Electric includes 9 articles that will be implemented within 5 years. Accordingly, Fuji Electric sponsors HUST with a system of equipment including hardware, software and accessories for the research and practice on factory automation systems. The lab is located at Hall 203, C9 Building of HUST. In addition to the sponsorship of this equipment system, Fuji Electric will send its trainers to improve the programming skills of staff, lecturers as well as students on the factory automation systems. Besides the main beneficiary is the Institute of Electricity, the company also supports training for all senior students in the specialty of the automation system.

About Fuji Electric
Fuji Electric Co., Ltd. (TSE:6504) is a world leader in Power Electronics manufacturing and Energy technology with more than 90 years of accumulated technology and experience. With energy & environment technology as its core technology, Fuji Electric Co., Ltd. contributes more to sustainable circumstances globally through its four business segments:
Power electronics systems
Power and New energy
Electronic devices
Food & Beverage distribution
About Fuji Electric Vietnam
Fuji Electric Vietnam Co., Ltd. owned by Fuji Electric - Japan, a sales company, provides innovative energy technology products and solutions across Vietnam market. Fuji Electric Vietnam focuses on Drive & Automation, Transmission & Distribution, Power Electronics and Instrumentation business.